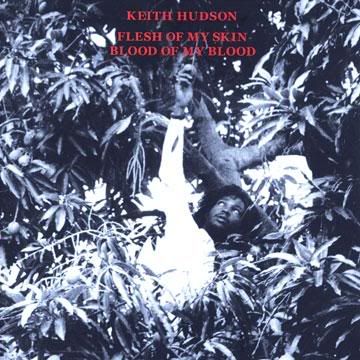 This one's for Pachist.
I already posted Hudson's excellent 
Pick a Dub
. Here's another classic widely considered to be one of the darkest reggae albums ever made.
"Anchored here by Santa Davis and George Fullwood from the Soul Syndicate - alongside musicians like Augustus Pablo, Count Ossie and Leroy Sibbles - Hudson's mood is tormented and dazed, as on titles like Darkest Night, My Nocturne and Testing My Faith he struggles for Black senses of commitment - political, existential, religious - at its breaking point. Magnificently and deadly serious, hauntingly unique, unmissable and unforgettable."